Metro Cash&Carry
Leading international wholesale giants a network offering a wide range of food and non-food products wholesale and retail. Company has a large circle of partners, which includes restaurants, cafes, hotels, convenience stores.

Coca-Cola Kazakhstan
Large manufacturer of soft drinks, whose product line includes Coca-Cola, Sprite, Fanta, Piko, Bon Aqua, Fusetea, Shweppes.

RG Brands
Leading beverage producer in Kazakhstan, as well as one of the country's largest importers. RG Brands products are known to millions of consumers in Central Asia. The official partner of PepsiСo International and Pepsi Lipton International in Central Asia


Rushon
A trading company specializing in the import and distribution of FMCG with famous brands Lactalis Groupe, Varton, Nutricia, Jacobs Douwe Egberts, as well as the Procter & Gamble product line.


Eurasian Foods
The leader in the production of cooking oil and condiments in the Republic of Kazakhstan, the annual production volume exceeds 150 thousand tons.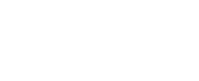 Sulpak
Market Leader in the field of electronics and home appliances sales in the Republic of Kazakhstan. Member of the European purchasing cooperative Euronics, which unites 29 retail organizations from 36 countries.


Коктем
Distributor of cosmetics and household chemicals of Russian, Ukrainian, Turkish, European manufacturers. Works in the perfumery and cosmetic market of Kazakhstan since 1999.


Alina Group
Central Asian leading producer and distributor of building mixtures (cement, grappling cement, clay, sand)


Inkar
Distributor of high-quality medicines and other pharmaceutical products for the diagnosis, treatment and prevention of socially significant and chronic diseases.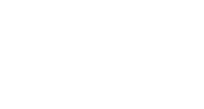 Crystal water
It is the largest Central Asian producer of drinking water. It has representative offices in 6 regions and cities, each with its own production base with a computerized control system and water quality control, as well as an efficient logistics system.